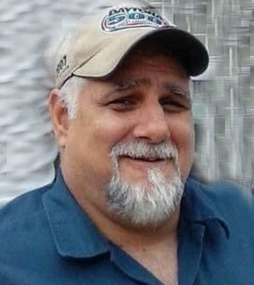 Worked for Rides Mass Transit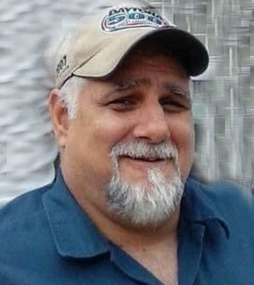 Bryan Keith Grimm, 64, of Grayville, Illinois, died Monday, February 6, 2023, at Wabash General Hospital in Mt. Carmel, Illinois. He was born May 22, 1958, in Evansville, Indiana, the son of Ivan Grimm and Sharon (Helmling) Grimm.
Bryan was a United States Navy veteran. While serving in the Navy, he was in the Navy Seal training program until he was injured which eventually led him back to southern Illinois. He worked for 15 years at the Pattiki coal mine near Carmi, Illinois, and he would often ride his bicycle to and from the mine, (24 miles round trip), for the exercise. He was a member of the mine rescue team while at Pattiki. He started his most recent job with Mass Rides Transit in 2014 and he was loved by his coworkers.
He obtained his pilot license and he graduated from Vincennes University in Indiana, where he earned a degree in aviation maintenance which took him to Kansas, Cincinnati, and Florida as he worked as an aviation mechanic for Comair, a subsidiary of Delta Airlines. He was a sports car enthusiast with an affinity for American muscle cars.
He was always pushing himself and excelled in anything he put his mind to. He tried out for the Kansas City Royals and the American Gladiators. Among his many interests were power weight lifting, sky diving, and scuba diving, (later becoming a scuba diving instructor). While living in Florida, he enjoyed shrimping. He was an aquatic sports enthusiast and was an excellent water skier.
Among the many adjectives to describe Bryan are: strong-willed, determined, straight-forward, solid, ambitions, charismatic, athletic, constant, heroic, principled, responsible, reliable, well-rounded, great sense of humor, and a tough guy with a soft heart. He dearly loved his grandchildren.
Survivors include his mother, Sharon Duvall of Grayville, Illinois; son Bryan Keith Grimm, Jr., of Vincennes, Indiana; daughters Rachel M. Grimm of Vincennes, Roxanne Grimm of Edwardsport, Indiana; brothers Curtis (Deena) Grimm, Bill Grimm, Steve (Courtnay) Duvall; sister Sherri (John) Jenkins, all of Grayville; grandchildren Tristan, Addison, Mackenzie, Fynlee, and Brylei.
He is preceded in death by his nephew Dustin Grimm.
Visitation and military honors will be Saturday, February 11, 2023, at Cook Funeral Chapel in Grayville, Illinois. Visitation is at 10 am, and military honors will be at 12 noon on the parking lot of Cook Funeral Chapel in Grayville.