From Hucks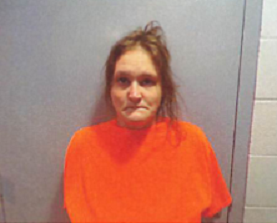 Christie R.B. Howard, 30 of Gladewater, Texas was arrested Thursday night on charges she shoplifted several items from the Huck's Convenience Store in Carmi.
Police responded to Huck's shortly after 11 am on a report of a theft, gathered a description of the suspect and her car. A short time later, Carmi police stopped the suspect's vehicle on Main Street and recovered several items allegedly taken in the theft. Police say the items were found on the passenger seat of Howard's car.
Ms. Howard was booked into the White County jail pending the posting of $100 cash bond.