Currently at Hillsboro Classification Center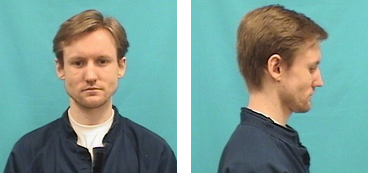 Convicted killer Brodey I. Murbarger has been transferred from the Wayne County jail to the Illinois Department of Corrections where he will serve a 50 year sentence for the slaying of 15-year-old Megan Nichols of Fairfield.
Monday, Wayne County Sheriff's officials transferred Murbarger to the Graham Correctional Center in Hillsboro where he will begin serving his sentence. The 843 days he spent in the Wayne County jail awaiting trial has been deducted from his state prison time. Under Illinois law, Murbarger must serve 100% of is time behind bars and is not eligible for day for day credit for good behavior.
The facility at Hillsboro is a reception and classification facility for newly sentenced inmates. It will be some time before Murbarger is assigned to a more permanent facility to serve his time.
According to Illinois Department of Corrections records, the projected parole date for Murbarger has been set for October 7, 2070, when he will be 75-years-old. After release from prison, Murbarger will have to serve another three years of mandatory supervised release, formerly known as parole. He will not be free from parole oversight until after December 7, 2073.
Opened in 1980, the Graham Correctional Center is a medium security facility with housing for 1,596 inmates. The average annual cost to house an inmate in an Illinois prison has been pegged at $28,998.