Following Domestic Dispute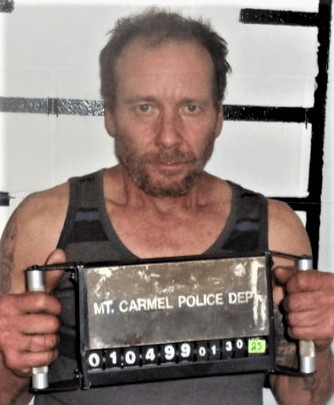 A Mount Carmel man faces multiple felony drug and weapons charges after police responded to his home Monday to investigate a domestic dispute. Courtney D. Hicks, 49 faces seven charges of being a felon in possession of a weapon after police seized three handguns, two shotguns and two sets of brass knuckles.
Mount Carmel police were called to the TP Trailer Park in the 1100 block of West Third Street on a report of a domestic dispute. When officers arrived, they were unable to locate either individual involved in the dispute. Police eventually located Hicks after he finally answered the door to his home. In plain sight, police report recovering the firearms, one of which was loaded, a suspected meth pipe, scales and other drug paraphernalia.
The other party in the dispute, identified only as Hicks' girlfriend, left on foot and has not been located. Hicks has been lodged in the Wabash County jail at Mount Carmel where he remains pending a court appearance.