Jury Deliberated Two Hours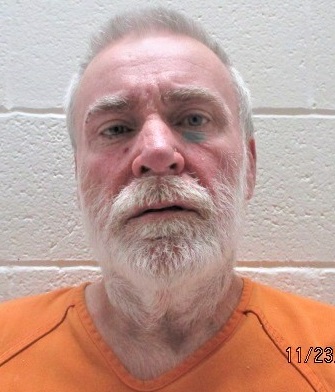 An Edwards County jury deliberated for three hours Wednesday evening before finding Steven S. Schmittler guilty of the 2021 murder of Grayville oilfield worker Tommy "TJ" Burns.
Schmittler, 57 of Grayville was found guilty of first-degree murder in the shooting death of the 41-year-old oilfield worker. The jury also convicted Schmittler of aggravated battery by a felon with a firearm, aggravated discharge of a firearm and unlawful possession of a weapon by a convicted felon. Sentencing has been set for April 11 in Edwards County
Burns was shot and killed in the early morning hours of November 21, 2021. The shooting happened at a residence at 102 Sycamore Street in Grayville. Edwards County Coroner Mark Curtis testified that Burns was found face up in a pool of blood in a small room adjacent to a bathroom. He had been shot in the neck with a .22 caliber pistol, Coroner Curtis said. An autopsy conducted by forensic pathologist Dr. John Heidingsfelder revealed the bullet that struck the victim traveled through his neck and lodged in his spinal cord. Burns died at the scene.
The jury trial lasted seven days, with the defense calling just two witnesses, local police officer Michael Brown and DNA expert, Dr. Ernest Chiodo of Chicago. Dr. Chiodo's testimony was presented through video. The defendant did not take the witness stand. The jury got the case at 2:28 pm with the guilty verdict rendered at 4:33 pm.