Former Assistant Illinois Attorney General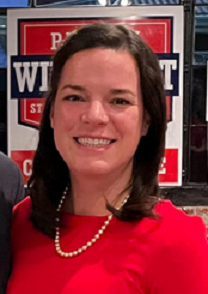 White County has a new full time public defender. Myra Yelle-Clark, an Assistant with the Illinois Attorney General's office begins her Wayne County duties February 1.
Most recently, Yelle-Clark was part of the team that successfully prosecuted Brodey I. Murbarger for the murder of 15-year-old Megan Nichols of Fairfield.
A 2017 graduate of the Southern Illinois University Law School, she is a resident of Eldorado and wife of Saline County Circuit Judge Jayson Clark. The couple has three children. Previously, she has served as an assistant State's Attorney in Franklin and Saline Counties.
Myra Yelle-Clark replaces Brian Shinkle who will become the full time public defender in Edwards County.
In Illinois, a full time public defender's salary is set at 90% of the county State's Attorney's salary. The State picks up 66 2/3% of the public defender's salary with the individual county paying the remainder.