Tells Court He is Innocent –  Incapable of Murder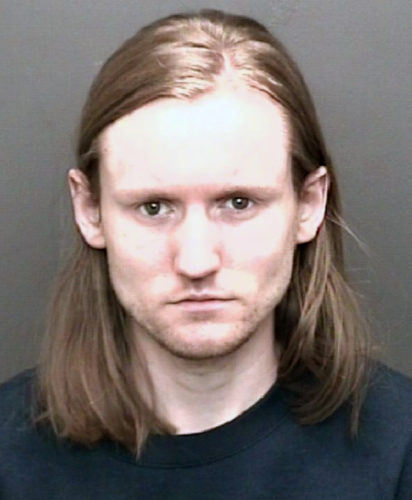 Brodey I. Murbarger has been sentenced to 50 years in prison for the murder of his former girlfriend, 15-year-old Megan Nichols of Fairfield. Judge Michael Molt handed down the sentence at the conclusion of a two hour hearing before a packed Wayne County courtroom.
Murbarger did address Judge Molt, asking for leniency. He continued to proclaim his innocence, stating. "I am incapable of murder," Murbarger told Judge Molt. "The police did not take Megan's running away seriously, so neither did I. I do feel responsible and there is no valid excuse for how I behaved. All of this is my fault. You can call me what you want. I expect no forgiveness."
In Judge Molt's comments, he said, "There are no winners here. This is a terrible, tragic, unthinkable murder of a 15-year-old girl." He added, "I was disturbed by the State's Attorney's evidence. The fact that the defendant admitted to having sex with a 15-year-old girl after packing to run away is very disturbing. This is truly a case of teenage drama gone to the extreme."
Through tears, Megan's mother, Kathy Hutchcraft addressed the court. "I have tried not to hate you," Hutchcraft said. "There was no relief when you were arrested. There has been no funeral for Megan, no burial and no celebration of life. I do not wish you well. I hope I never see your face again."
Judge Molt gave Murbarger credit for 843 days he has spent in the county jail awaiting trial. He will have to serve 100% of his 50 year sentence behind bars.