Crowned During Springfield Ceremony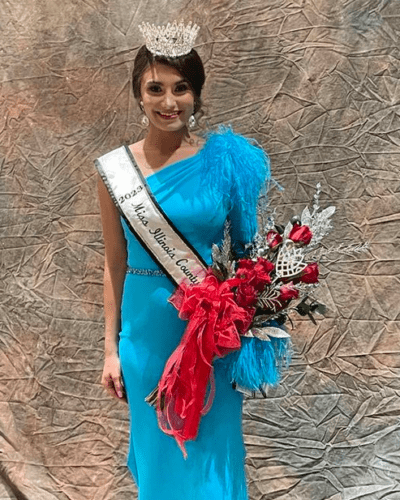 Paige Van Dyke of Clay County has been crowned the 63rd Miss Illinois County Fair Queen. Van Dyke, 20 of Louisville, represented Clay County at the 112th Illinois Association of Agricultural Fairs Convention this past Sunday at the Crowne Plaza Hotel in Springfield.
Van Dyke is the daughter of John and Katrina Van Dyke and is currently attending Oklahoma State University majoring in agricultural communications with a minor in special education. Van Dyke will be a summer employee of the Illinois Department of Agriculture and will travel to about 30 county fairs this year and will serve as the official hostess of the Illinois State Fair in Springfield and the DuQuoin State Fair.
"I grew up showing sheep and cattle," Ms. Van Dyke said. "I want to be an advocate for all those in the livestock barns. I prefer my cowboy boots and cow in hand, but I wanted to step outside my comfort zone."