Works at Horizon Healthcare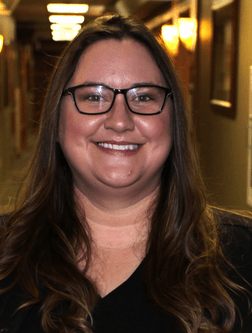 Fairfield Memorial Hospital honors an employee each month who has been nominated by their peers for providing extraordinary patient care and customer services within and outside of the Hospital.
Mary McCulley RN, who works in Horizon Healthcare at Fairfield Memorial Hospital, was selected as the January 2023 Employee of the Month. Mary has been with Fairfield Memorial Hospital since August of 2003.
"Since her first day at Horizon Clinic, Mary has gone above and beyond to exceed job expectations. Not only does she excel in her own capacity, she is constantly offering to help others as well. Returning phone calls to patients, calling insurance companies, calling other departments, grabbing supplies, offering nursing expertise- she does it all! And she does it with a smile on her face and a joyful attitude. I cannot express in so many words just how vital Mary Lou is to our team. Not only does she care about her fellow coworkers, she has endless care and patience for our patients. Their well-being is her #1 priority and it shows. It is such a joy to work with Mary Lou. We are so happy to have her on the Horizon Healthcare Team." Commented Baylee Noll, RN BSN, Assistant Clinic Nurse Manager.
"Mary has grown her nursing career with Fairfield Memorial Hospital from starting as a Nurse's Assistant to becoming a Registered Nurse. Mary shines everywhere she is needed and strives to be the best nurse for her patients. She cares for her patients out of love and kindness and we are proud to announce Mary McCulley as Fairfield Memorial Hospital's January Employee of the Month." stated FMH CEO Katherine Bunting-Williams.