Killed in Line of Duty October 4, 2021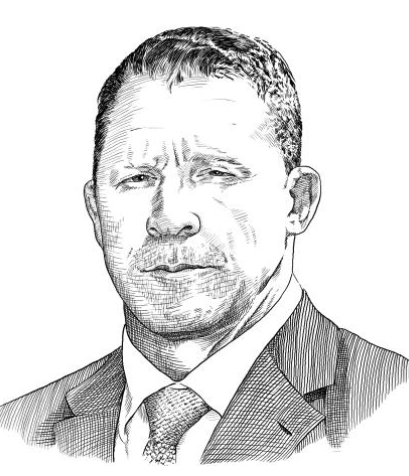 The Drug Enforcement Administration building in Tucson, Arizona has been dedicated in honor of DEA Agent Mike Garbo, a Grayville native who was gunned down during a drug enforcement operation October 4, 2021. "We are officially dedicating this building in Mike's honor," said DEA Special Agent in Charge Cheri Oz. "He was an exceptional leader and role model of whom we all strive to emulate." Agent Garbo was the son of the late Larry and Carol Garbo of Grayville. Larry Garbo had served as commander of the District 19 Illinois State Police post at Carmi.
In addition to a plaque honoring Agent Garbo, a granite bench has been placed in front of the headquarters building. A second memorial bench has been placed at the Amtrak train station in Tucson, Arizona where Garbo was killed.
After Agent Garbo's death, the Michael G. Garbo Foundation was established as a partner with the International Narcotics Interdiction Association. The Foundation's mission is to provide scholarships to students who are preparing to or attending college.
Garbo served as Group Supervisor for the DEA's Tucson office. He was shot and killed as he and other task force members conducted an inspection of a train at the Amtrak station.
Garbo and others boarded the train, which was traveling from Los Angeles, California to New Orleans, Louisiana to conduct an inspection for narcotics. Agents detained one subject and were escorting him off the train when another man opened fire on them, fatally injuring Agent Garbo. Other agents exchanged fire with the gunman. The shooter was later found dead in one of the train's bathrooms.
A 16 year veteran of the DEA, he leaves behind a wife, a daughter and a niece.