District 19 Now Part of Troop 9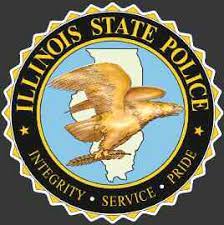 The Illinois State Police is in the midst of restructuring its patrol areas. Instead of 22 separate districts, troopers are now being assigned to one of 11 Troops. Local counties are now part of Troop 9 which stretches from Clark County to the north to White County to the south.
District 19 in southeastern Illinois had been comprised of 7 counties – Edwards, Gallatin, Hamilton, Saline, Wabash, Wayne and White counties. The new patrol area is now known as Troop 9 and is comprised of White, Hamilton, Wabash, Edwards, Wayne, Lawrence, Richland, Clay, Marion, Crawford, Jasper, Effingham, Fayette, Cumberland and Clark counties.
Saline and Gallatin Counties are now part of Troop 10, which also includes the counties of Jefferson, Randolph, Perry, Franklin, Jackson, Williamson, Union, Johnson, Pope, Hardin, Alexander, Pulaski and Massac.
The District 19 headquarters in Carmi will remain open, primarily as a post for investigators. The headquarters for Troop 9 will be located in Effingham, home of the old District 12. The Effingham post is one of the original headquarters in State Police history, being established in 1934.
Dispatching services for Troops 9 and 10 will still originate from the department's DuQuoin headquarters.