Also Has Pending Aggravated Battery Charges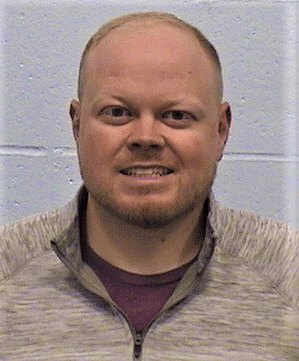 Former Richland County Elementary School teacher and tennis instructor Kyle Shipman has been arrested on a local warrant charging him with a child porn offense. Shipman, 30 of Olney was arrested Friday, December 9 on a warrant charging him with reproduction of child pornography, a Class-X felony. Before being terminated, Shipman worked as a fifth grade teacher. He also operates Shipman Sports, Inc. of Olney. In that business, Shipman hosts tennis camps, tennis leagues and area tournaments.
After being booked at the Richland County jail in Olney, Shipman posted $3,000 cash bond and was released pending a first appearance set for Thursday, December 22 in Richland County Circuit Court.
Richland County Sheriff Andrew Hires states that a search warrant was executed at Shipman's home December 9 with the suspect being taken into custody at his home. The search warrant was obtained after local authorities received information Shipman may have been in possession of child porn. Probable cause was established and a search warrant was issued.
At the time of his arrest last Friday, Shipman was awaiting trial on three counts of aggravated battery – each a Class-3 felony. In that case, Shipman allegedly had "inappropriate contact" with students. Those charges were filed August 19 of this year.
Sheriff Hires says there are no connections between the child porn case and the previous aggravated battery case. Both matters will be taken up in the same December 22 court appearance.
Officials state their investigation of Shipman is open and ongoing.
If convicted of the Class-X child porn offense, Shipman faces up to 30 years in prison.